Is it possible that some of my old game CDs (Ultima IX, Unreal Tournament) have some kind of protection that allows them to be read but not ripped to disk images?
I've tried imaging them from two different optical drives using both Daemon Tools Lite and IMGBurn but am getting errors.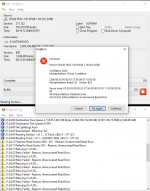 Other CDs image just fine.